An exquisite musical experience
Come and enjoy this exceptional concert of classical Indian music and song performed by accomplished and captivating musicians.
To be held on Saturday 1 April 2017 at 8 pm at the Novotel London West in Hammersmith, this concert has been organised in conjunction with the Second International Ayurveda Congress and the health fair "Ayurveda for Everyone". These all take place on the weekend 1-2 April 2017 at the same venue.
Traditional Indian music, or Gandharva Veda, is not only delightful to listen to, and uplifting to the spirits, but also promotes peace for the individual and society. It is a key treatment modality of Ayurveda, the revered and timeless system of natural medicine from India.
This concert is the second to be offered by the sponsors* of the International Ayurveda Congress, the previous one being in The Netherlands in 2015. Excerpts from that concert, including lead singer Ankita Joshi, can be viewed online.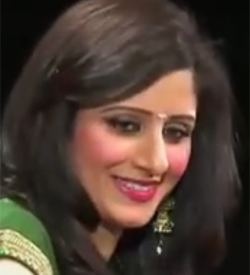 Roopa Panesar
Roopa Panesar, sitarist, is considered one of the finest sitar players to emerge on the Indian music scene in the UK. She has been receiving accolades from audiences and peers alike for her outstanding ability and quality of music. Watch her on YouTube.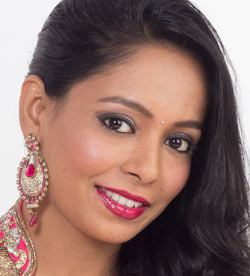 Ankita Joshi
Ankita Joshi's expressive voice and mastery of ragas enlivens rapturous harmony and bliss in the minds and hearts of listeners. In the last 13 years, Ankita has trained under the direct guidance of one of India's greatest classical singers, Padma Vibhushan Pandit Jasraj. She has received many awards and has performed extensively at top venues throughout India. She is one of the most viewed artists on the YouTube channel "MERU concerts".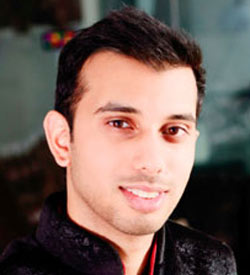 Rekesh Chauhan
Rekesh Chauhan, a British Indian pianist and composer has a talent for amalgamating both eastern and western styles which has brought him much recognition with glittering performances in Royal Albert Hall, Birmingham's Symphony Hall, Southbank Centre and many other prestigious venues.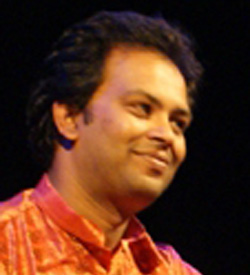 Shahbaz Hussain
Shahbaz Hussain is fast emerging as one of the most promising tabla virtuosos of his generation. He has received numerous accolades for his captivating performances, including receiving the prestigious "Son of Lahore" Award from the Government of Pakistan in 2008.
* Sponsors: Maharishi European Research University (MERU), Ayurveda journal, Amla Natur GMBH, Maharishi Ayurveda Health Centre Bads Ems.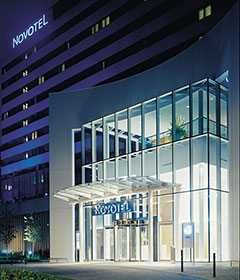 Novotel London West
Hammersmith International Centre
London W6 8DR
www.novotellondonwest.co.uk
Saturday 1 April 2017
8pm

£15 online
10% discount for 4 or more tickets
Book early to avoid disappointment
Novotel London West, 1 Shortlands
Hammersmith International Centre
London W6 8DR
www.novotellondonwest.co.uk
Saturday 1 & Sunday 2 April 2017
10am to 5pm
One whole day (7 lectures)
£25 online (£30 cash only, on the door)
Two days (14 lectures)
£40 online (£45 cash only, on the door)
Children under 12 FREE