Maharishi Foundation Trustees
The Trustees of Maharishi Foundation take their responsibilities very seriously.
There are regular reviews by the Trustees of all aspects of the Charity and its subsidiaries, including:
Careful monitoring of numbers taking courses, products and services sold, and financial assistance given to those on low incomes
Benefits for schools and other organisations that adopt Maharishi's programmes
Consideration given to offering grants to other charitable institutions whose objects are similar to those of the Charity and support the restricted funds of the Charity.
Twice-monthly conference calls are held with Teachers of Transcendental Meditation throughout the country to review teaching numbers and successes
Regular reviews of the Charity's Register of Risks and financial and other controls
An induction training programme for new Trustees
The Trustees
Mr Gwyndaf Evans, Miss Jane Jemima Pitman, Mr Ajay Prakash Shrivastava, Mr David Clark Rae, Mr William Graham Orr, Mr David Emrys Hughes.
Meet the Chief Executive - Peter Warburton, MInstLM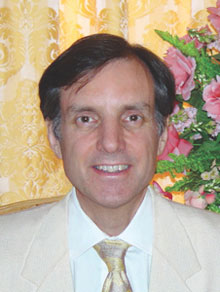 Dr Warburton is Chief Executive of the Maharishi Foundation registered charity in the UK, and three other related UK charities and nine companies working in the areas of self-development and natural health care. He is also Chairman of the David Lynch Foundation UK. Dr Warburton has his master's degree from Cambridge University (physiology and sociology) and his PhD in political science. He is a Member of the UK Institute of Leadership and Management.
Over the past four decades, Dr Warburton has trained 3,000 teachers of Transcendental Meditation from all over the world, and has worked on the development of numerous publications and courses on Transcendental Meditation and its application in different areas of society. He has worked with leaders of government, education, and industry in many countries to implement Maharishi's programmes.